In deze tech update podcast bespreken Michael van Wetering en ik tech onderwerpen die in het nieuws waren en duiden we de betekenis voor ict in het onderwijs.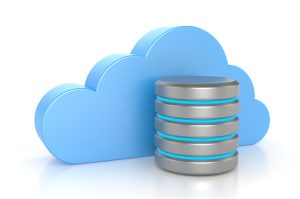 Opslag van gevoelige gegevens in cloudplatforms, kan dat veilig?
Het verplaatsen van gevoelige persoonsgegevens naar cloudplatforms. Dit gebeurt steeds vaker. In de zorg, maar ook in het onderwijs. In het AD werd met zorg gerapporteerd over persoonsgegevens van honderdduizenden patiënten die in stilte naar de Google-cloud zijn verhuisd. Hoe kan dat?
Het internet volgt ons, wat kunnen we doen?
We merken allemaal dat we overal op het internet gevolgd worden. De ene site lijkt te weten wat we gedaan of gelezen hebben op de andere site. En dat is ook zo! Hoe werkt dat? Wat is er aan te doen? Wat zijn de consequenties voor leerlingen die op school werken met Google of Microsoft platforms?
Wat weten Google en Microsoft doordat we hun cloudsoftware gebruiken?
Ook zakelijke software van Google of Microsoft is volledig geïntegreerd met hun respectievelijke cloudplatforms. Het Ministerie van Veiligheid en Justitie heeft laten onderzoeken wat de privacy impact is van werken in de Microsoft Office omgeving. Microsoft blijkt nogal wat data over het gebruik van Office te verzamelen. Wat vinden we daarvan?