Na op de etech kort met Cory Doctorow gesproken te hebben maar eens een paar boeken van hem gekocht en gelezen. Voorlopig resultaat: direct online zijn overige boeken besteld.
Cory schrijf verhalen die spelen in een soort dichtbij gelegen science fiction wereld. Zo beschrijft "Down and Out in the Magic Kingdom" het leven na the singularity van Ray Kurzweil. Het tweede boek dat ik gelezen heb: "Eastern Standard Tribe", heeft als thema "would you rather be smart or happy" en beschrijft de wederwaardigheden van een "industrial saboteur".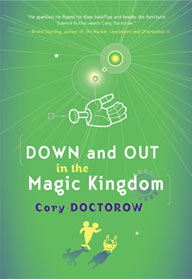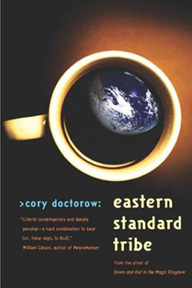 Naast zijn werk als SF schrijver is Cory een van de co-auteurs van boingboing, een van de meest gelezen blogs.
Aanraders!
—
h@nzz/2006